Bygga is a tool for building and updating small to medium sized web sites, such as:
A presentation of yourself or your company
A personal blog
A slideshow or image gallery
Features of Bygga:
Template system lets layout and style be easily reused on many different pages.
Changing the template automatically updates all pages.
Full access to raw HTML when needed.
Markdown can be used for simple page editing
Completed pages can be uploaded to the web server directly from within Bygga.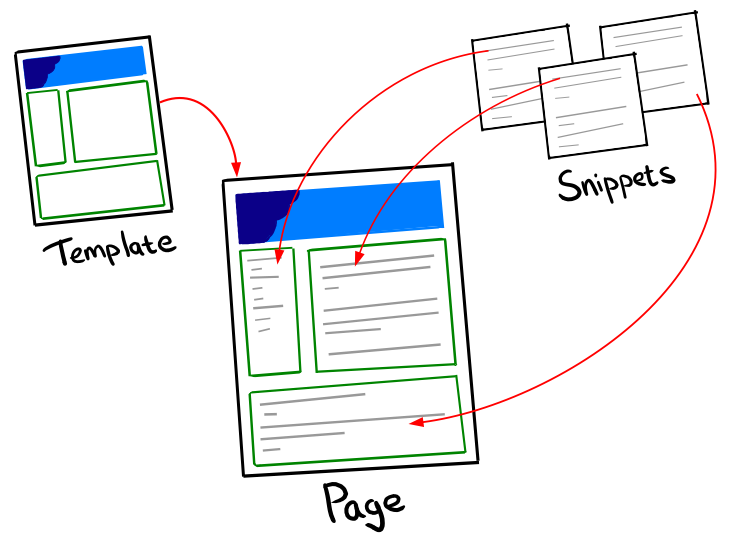 How is Bygga different from:
iWeb
No full WYSIWYG editing interface.
Aimed at more advanced users.
Hand crafted rather than generated pages.
Full control over page content.
Not restricted to predefined templates.
BBEdit, TextMate, Smultron
Powerful macro system – easy to reuse page design and text snippets.
Change design of all pages by modifying template.
Use Markdown for easier page creation.
Once design is created, pages can be added by novices.
Builtin HTML preview with clickable links.
Built in FTP upload.
No syntax highlighting (yet).
Limited range of text editing commands.
PHP + MySQL
No complicated server setup necessary.
No custom PHP programming necessary.
Preview/test locally before deploying to server.
Easy to backup pages.
Easy to move pages to a different server.
Not locked into initial data model / page design.
Pages are built statically, not dynamically.
Desktop editing GUI.
Single user editing only
Wiki or Blog server
No complicated server setup necessary.
Preview/test locally before deploying to server.
Easy to backup pages.
Easy to move pages to a different server.
Fully customizable page design
Desktop editing GUI
Single user editing only
Learn more about Bygga
Bygga is $10 shareware. There are no time limits or nag screens in Bygga because I do not believe in those things. Prove me right by registering your copy: